Stacks of Riches
A Stacks of Riches egy 5 tárcsás és 10 nyerővonalas játékgép, melyben azonos szimbólumok gyűjtése a cél, a nyerővonalak valamelyikére. Ezeknek a nyerő kombinációknak a baloldali tárcsától kell kezdődniük, és összefüggőnek kell lenniük. A nyeremény elérésében nagy segítséget nyújt egy speciális szimbólum!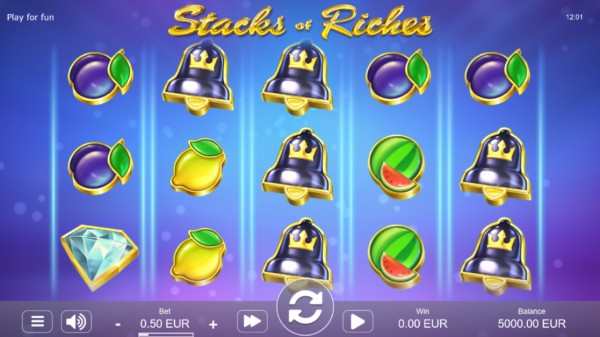 Játék menete
A tét beállítása a bet részen történik a plusz és mínusz gombok segítségével. Lehet akár centes nagyságrendben is pörgetni, de nagyobb összeget is kockáztathatunk. A játék indítása a középen található környíllal történik. Emellett található a Turbó mód, ami felgyorsítja a tárcsák pörgését, illetve az automata mód, ahol megadhatjuk mennyi pörgetés menjen le magától, tehát anélkül hogy mi elindítanánk az egyes köröket.
Speciális szimbólumok
Az alap formákon felül van egy speciális is, amin a wild felirat olvasható. Ez egy olyan szimbólum, ami minden mást helyettesít, és így hoz létre nyerő kombinációt. Amolyan jokerként működik, a kettes és négyes tárcsán tűnhet fel.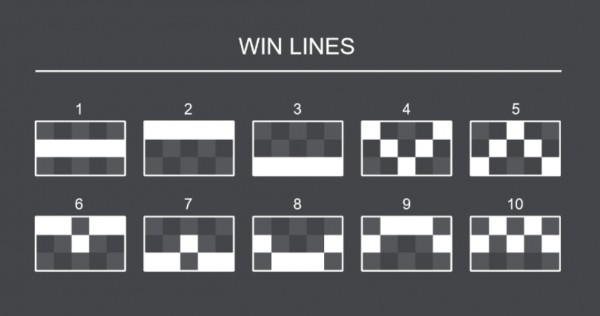 ---
A következő kaszinóknál elérhető a Stacks of Riches