Age of Asgard
Sejtelmes varázslók világába juthatunk el az Age of Asgard nyerőgéppel, amiben természetesen azonos szimbólumok gyűjtése a célunk. A 20 nyerővonalra kell azonos alakzatokból álló kombinációkat kiforgatni úgy, hogy a baloldali tárcsától kezdődjenek, és megszakítás nélküliek legyenek.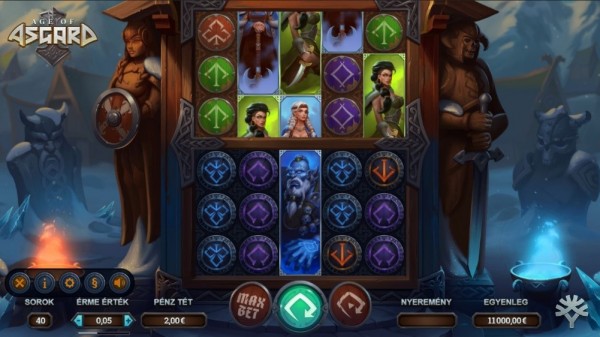 Játék menete
A magyar nyelvű felületnek hála, könnyen megtalálunk minden beállítási lehetőséget, így tét meghatározását is. Az érme érték részen a plusz és mínusz gombokkal tudjuk módosítani azt az összeget, amit egyetlen forgatás során kockáztatni kívánunk. Itt nem a teljes tétet láthatjuk, ez a pénz tét részen jelenik meg. A játék indítása a tárcsák alatti nagy kék gomb segítségével történik.
Wild szimbólumok
A nagy wild szimbólumok három szimbólum magasságúak és elmozdulhatnak, hogy egy egész oszlopot kitölthessenek. Ha bármely nagy wild kitölti az egész oszlopot, egyszeri újraforgatást nyerünk. A wildok minden normál szimbólum helyett állhatnak, tehát helyettesítik őket, így létrehozva nyerő kombinációkat.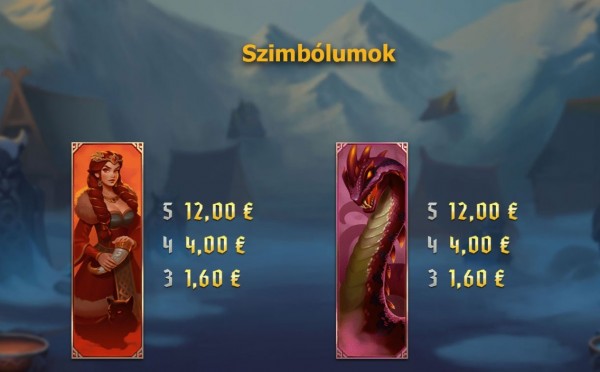 ---
A következő kaszinóknál elérhető a Age of Asgard