Mercy of the Gods
Teljesen magyar nyelvű felület és információs felület fogad minket a Mery of the Gods nyerőgépben, melyben a megszokott módon, azonos szimbólumok gyűjtése a célunk. A játék a nevéből már adódó hangulatot árasztja, a tárcsákon egyiptomi istenekhez köthető szimbólumok feltűnésével.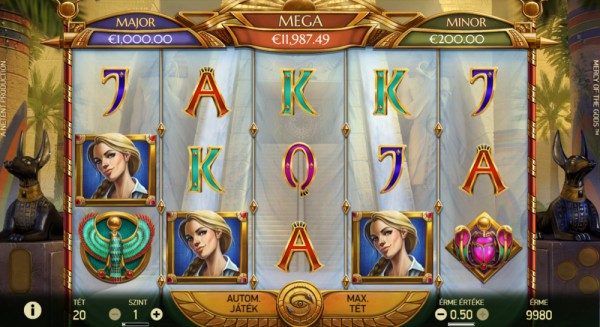 Játék menete
A nyerővonalak száma nem módosítható, mindig aktív mind a 20 sor. A tétet viszont meg kell határozni, és ezt két összetevő segítségével tehetjük meg. Egyrészt a szint részen tudunk a plusz és mínusz gombok segítségével szintet megadni, másrészt az érme értékének meghatározása is ránk vár. Ez centes nagyságrendtől egészen az eurós tételig módosítható.
Wild szimbólum
Az alap szimbólumokon felül vannak speciálisak is, amik egyedi tulajdonságaik révén, mondhatni a többiek felé emelkednek. Ilyen például a wild, vagy hívhatjuk jokernek is. Minden helyettesít, kivéve a scatter és bonus jeleket. A bónuszkörök alatt is feltűnhet a tárcsákon.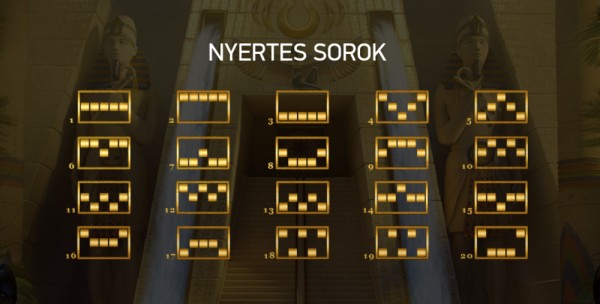 ---
A következő kaszinóknál elérhető a Mercy of the Gods