Meet the Meerkats
A Meet the Meerkats egy 5 tárcsás és 25 nyerővonalas játék, melyben az a cél, hogy azonos szimbólumokból álló, összefüggő kombinációt forgassunk ki a sorok egyikére. Az alap kifizetési táblázatot egyedi szimbólumok színesítik, melyek szurikáták formájában jelennek meg a játékban!
Játék menete
A nyerősorok száma nem változtatható, mindig 40 aktív. Viszont a tét meghatározása már rajtunk múlik, és érdemes is a pörgetés előtt beállítani. A total bet melletti nyílra kattintva tehetjük meg ezt, előre megadott összegek közül választva. A játék indítása a jobb oldalon található környíllal történik.
Wild és automata mód
Az alap szimbólumokon felül van két extra is. Az egyik a Wild, mely minden mást képes helyettesíteni, a másik pedig a Scatter, mely ingyenes köröket ad. Elérhető továbbá a normál indításon felül az automata mód, melynél előre meghatározott számú pörgetés megy le anélkül, hogy bármit is tennünk kellene.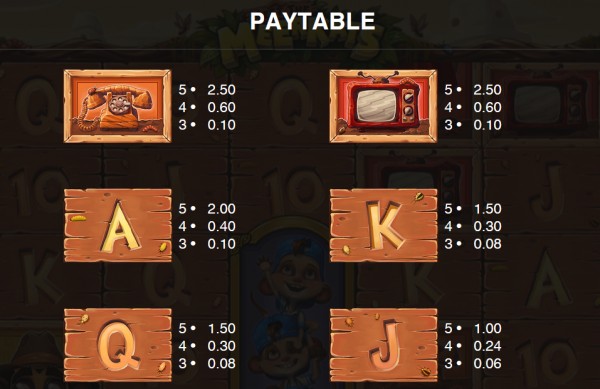 ---
A következő kaszinóknál elérhető a Meet the Meerkats