Golden Glyph
Lehulló szimbólumokkal működő játék a Golden Glyph nyerőgép, amiben egy hétszer-hetes játékmezőre érkeznek a különböző egyiptomi alakzatok. Ha nyerünk, tehát egyforma szimbólumok kerülnek egy sorba, akkor eltűnnek, és helyükre újak hullanak.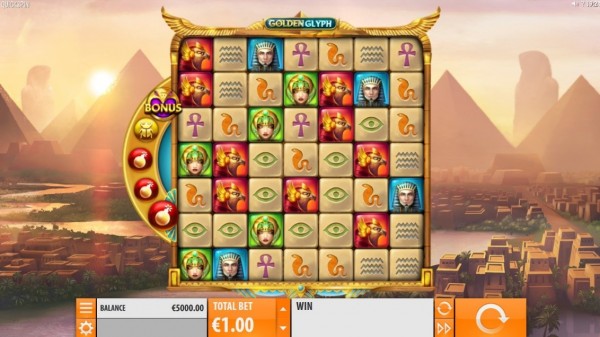 Játék menete
A total bet részen tudjuk a tétet meghatározni, hogy mekkora összeget kockáztatunk egyetlen játékkör során. Ezt a pénzt fogják levonni a számlánkról, minden egyes pörgetés elején, tehát érdemes jól átgondolni az összeget. A játék indítása a tárcsák alatti jobb sarokban lévő környíl segítségével történik.
Power upok
A Power upokat a power wildok tudják aktiválni, és ahogy a játék felületén láthatjuk is, négyféle power up van. Ezek a következők: Power Wild, Blaze of Fire, Eye of Hours és Golden Scarab, ami random módon, tehát véletlenszerűen helyez el wildokat a játékban.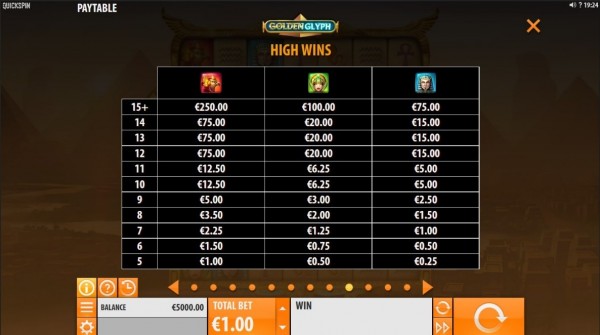 ---
A következő kaszinóknál elérhető a Golden Glyph