Jungle Jim and the Lost Sphinx
A Jungle Jim egy igazi kincskereső világot hoz el nekünk, különböző drágakövekkel, titkos ládákkal a tárcsákon. Az a célunk, hogy egyforma szimbólumokat gyűjtsünk a nyerővonalak valamelyikére. Ezekből a vonalakból összesen 50 van, melyeket az információs részen meg is lehet tekinteni. Számuk nem módosítható, mindig fixen 50 sorral játszunk.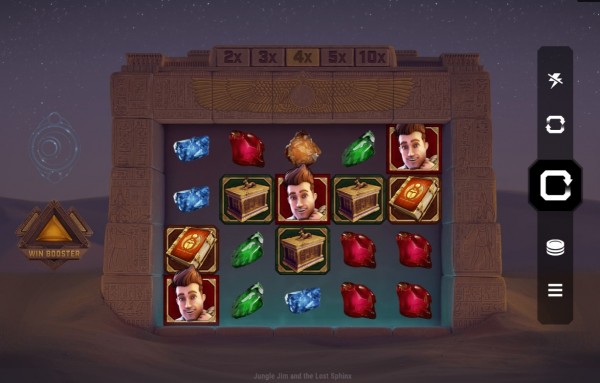 Játék menete
A tét beállítása a tét zsetonoszlopra kattintva történik ekkor a teljes tét és gyors tét közül kell választani. Ha ezt a döntést meghoztuk és a számunkra megfelelő tétet kiválasztottuk, akkor kezdődhet a játék, tehát a tárcsák pörgetése. Ezt a tárcsák melletti környílra hasonlító gombbal tehetjük meg, alatta és felette egyéb beállítások érhetőek el.
Rolling Reels
Szerezzen több egymást követő nyereményt a rolling rellls segítségével. A nyerő szimbólumok eltávolításra kerülnek, hogy új szimbólumoknak hozzanak létre helyet. A Rolling Reels funkció az alapjátékban és az ingyenes pörgetések során kerülnek elő.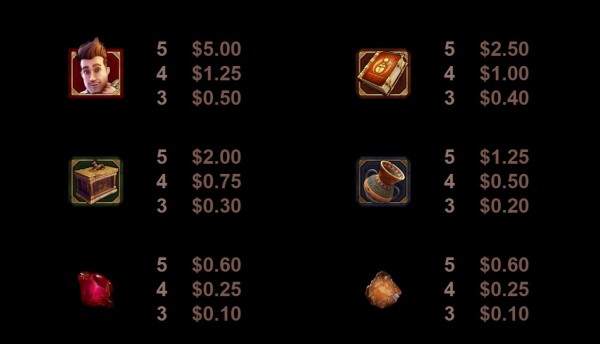 ---