Robin of Sherwood
Egyedi nyerőgép a Robin of Sherwood, melyben 243 féle módon nyerhetünk. Azonos szimbólumok gyűjtése a cél, melyek legalább háromra lesz szükség, a baloldali tárcsától jobbra haladva. Minden nyertes kör után van lehetőség duplázásra, ami egy klasszikus nyerőgépes lehetőség. Természetesen ez nem kötelező opció!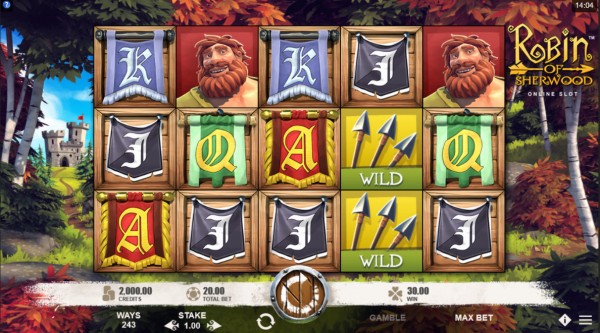 Játék menete
A tét beállítása a Stake részen történik, a jobbra és balra mutató nyilak segítségével. Téthez kapcsolódó egyéb beállítás nincs, így ezek után kezdődhet a játék. A tárcsák a középső környíllal indíthatóak. Van még egy Max bet gomb is, ami a Stake-nél található összeget maximálisra növeli.
Wild és scatter
A wild szimbólum ebben a játékban is megtalálható, és szokás szerint minden mást helyettesítő jokerként működik. Az ingyenes pörgetések alatt nem a játék része, amiket pedig a Free Spins szimbólumok generálnak. Legalább hármat kell ezekből a pörgetés végén kapni, és akkor 10 tét nélküli játékkörhöz jutunk.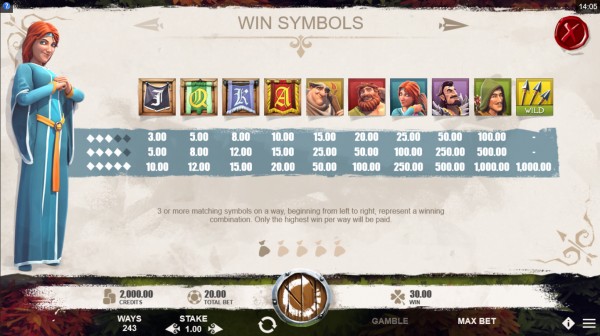 ---
A következő kaszinóknál elérhető a Robin of Sherwood