Shogun of Time
Virtuális jövőbeni szamurájok világa tárul elénk a Shogun of Time nyerőgépnek köszönhetően, melyben 243 nyerővonalra kell azonos szimbólumokat kiforgatni a kifizetés eléréséhez. Ha ez megtörténik, akkor az információs részen található táblázat szerint alakul a nyereményünk.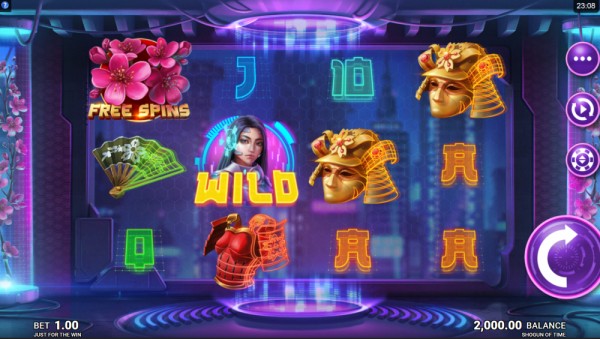 Játék menete
A környíl felett található gombbal tudjuk meghatározni a tét nagyságát, amit egyetlen forgatás során kívánunk kockáztatni. Erre kattintva egy lista ugrik fel, előre meghatározott tétekkel. Van automata mód, aminél előre meghatározott számú forgatás megy le, a mi aktív részvételünk nélkül. A játék indítása a környíllal történik.
Wild szimbólum
Vannak speciális szimbólumok, ezek között találhatjuk például a wildot, ami ebben a játékban egy harcos lány. Minden mást képes helyettesíteni, így létrehozva nyerő kombinációkat, tehát egyfajta jokerként működik, de önmagában is képes kifizetést érő kombinációt alkotni. Speciális társait nem tudja pótolni!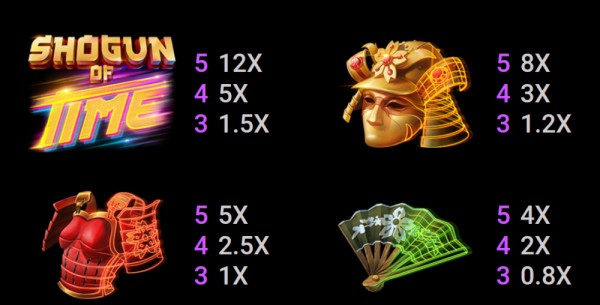 ---
A következő kaszinóknál elérhető a Shogun of Time