Coins of Fortune
A Coins of Fortune egy 20 nyerővonalas játékgép, melyben azonos szimbólumok gyűjtése a feladatunk. Ha ez megtörténik a pörgetés végére, akkor a kifizetési táblázat szerint alakul a nyeremény. A kombinációknak a baloldali tárcsától kell indulniuk, és összefüggőnek kell lenniük.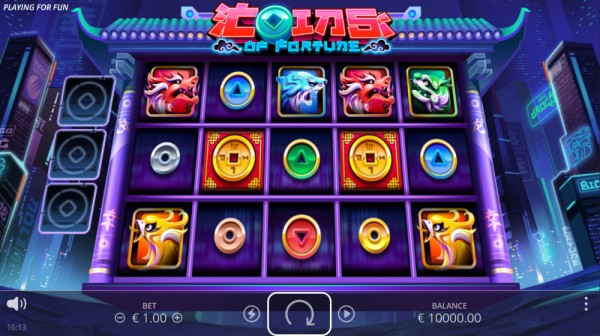 Játék menete
A pörgetés megkezdése előtt érdemes meghatározni, hogy mennyi pénzt kockáztatunk egyetlen játékkör során. Tehát a tétet be kell állítani, amit a Bet részen tehetünk meg, a plusz és mínusz gombok segítségével. A játék indítása a környíllal történik, emellett van az automata mód lehetősége is, aminél a tárcsák a mi aktív részvételünk nélkül pörögnek.
Wild szimbólum
A játékban az alap szimbólumokon felül vannak speciálisak is, melyek egyedi képességeik révén kiemelkednek. Például a wild minden mást helyettesítő joker, ami nyerő kombinációt hozhat létre az alap szimbólumokból. Kétféle is van belőle, az egyik egy aranyérme, a másik pedig teljes tárcsát lefoglaló sárkány.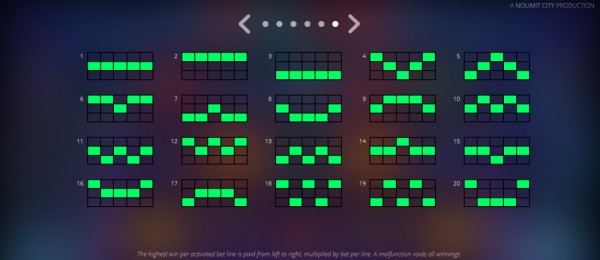 ---
A következő kaszinóknál elérhető a Coins of Fortune