Spartacus Call to Arms
A Spartacus Call to Arms egy 50 nyerővonalas játék, melyben azonos szimbólumok kiforgatása a cél. A nyerő kombinációknak a baloldali tárcsától kell kezdődniük, és összefüggőnek kell lenniük. Az alap szimbólumokon felül vannak speciálisak is, melyek egyedi tulajdonságukkal nem csak az izgalmat, hanem a nyerési esélyeinket is növelik.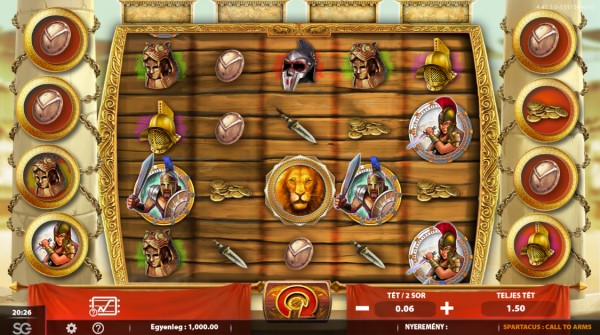 Játék menete
A nyerővonalak száma nem módosítható, mindig aktív az összes. A játék indítása előtt a tétet is érdemes beállítani, tehát azt az összeget, amit egy játékkör során kockáztatunk. A tét megadása a tét/2 sor részen tehető meg, a plusz és mínusz gombok segítségével. Mindezek után nincs más hátra, mint a pörgetés indítása, a középen található környíllal.
Extra szimbólumok
A wild szimbólum minden mást helyettesít, így létrehozva nyerő kombinációkat. Egyedül a bónuszt nem tudja pótolni, ami csak az egyes, hármas és ötös tárcsákon jelenik meg az alapjátékban és az ingyenes játékörök során is.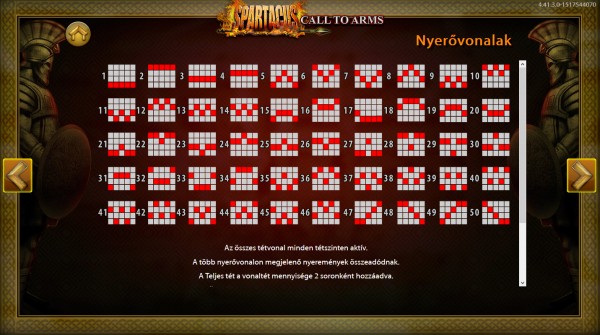 ---
A következő kaszinóknál elérhető a Spartacus Call to Arms