Fortunes of the Fox
A Fortunes of the Fox játékgépben összesen 25 nyerővonalon játszhatunk, 5 forgó tárcsával. Ahogy a neve is mutatja, rókák jelennek meg a szimbólumok között ebben a kellemes hangulatú játékban. Szerencsés esetben akár 5000-szeres szorzót is elérhetünk, illetve speciális szimbólumok is színesítik a kifizetéseket!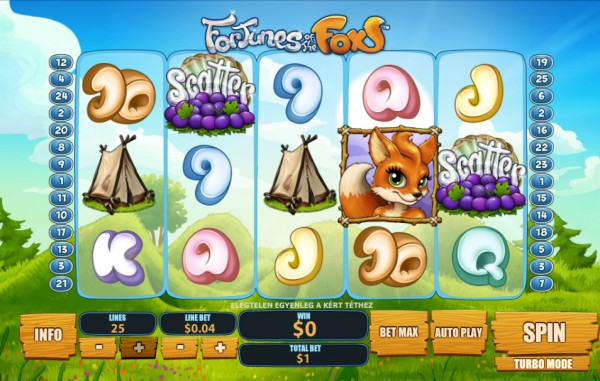 Játék menete
A nyerővonalak száma módosítható, akár a Lines részen a plusz és mínusz gombok segítségével, illetve a tárcsák melletti számokra kattintva is. A pörgetés során feltett tétet befolyásolja még a Line bet is, tehát a sortét. A kettő szorzata adja meg a teljes tétet, például ha 10 sor aktív és 50 centes sortétet állítunk be, akkor a forgatás során 5 dollárt vonnak le. A játék megkezdése a Spinnel történik.
Speciális karakterek
A lány róka a Wild szimbólum, ami minden mást helyettesít, kivéve a speciális társait. A kettes, hármas és négyes tárcsán jelenhet meg. Van egy speciális mellékjáték is, ahol tovább növelhetjük a nyereményt. Ahhoz hogy ez elinduljon, legalább három Scatterre van szükség.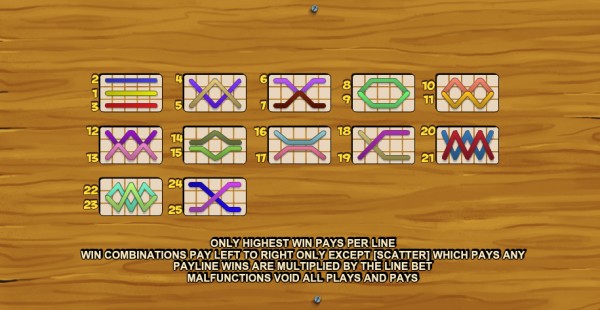 ---
A következő kaszinóknál elérhető a Fortunes of the Fox