Book of Claddagh
Misztikus világ tárul elénk a Book of Claddagh nyerőgépnek köszönhetően, melynél 5 forgó tárcsán jelennek meg szimbólumok, amikből egyformákat kell kapni a forgatás végére, a kifizetés eléréséhez. Összesen 10 nyerővonalas a játék, ezekre kell a nyerő kombinációkat kiforgatni!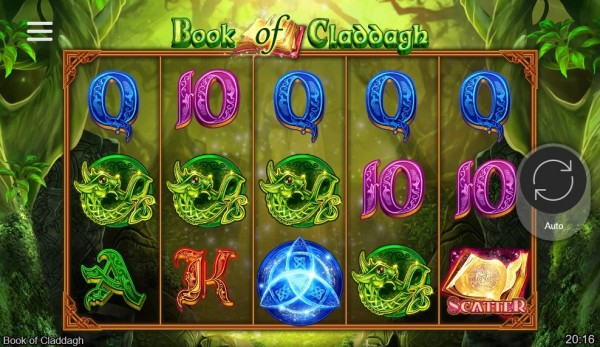 Játék menete
A pörgetés előtt a tét beállítását érdemes megejteni, tehát megadni, hogy mennyi pénzt vonjanak le a számlánkról egyetlen játékkörért cserébe. Ezt a tétet a plusz és mínusz gombokkal tudjuk megadni, az Össztét részen. A játék indítása a tárcsák melletti környílra történik, ekkor a tárcsák forgásba kezdenek.
Ingyen pörgetések
A tárcsákon bárhol megjelenhetnek a könyv szimbólumok, amikből legalább hármat kapva, ingyenes pörgetésekhez juthatunk. Ezek olyan játékkörök, amik nem kerülnek nekünk tétbe, de a végén elért nyereményt valós kifizetést jelent számunkra.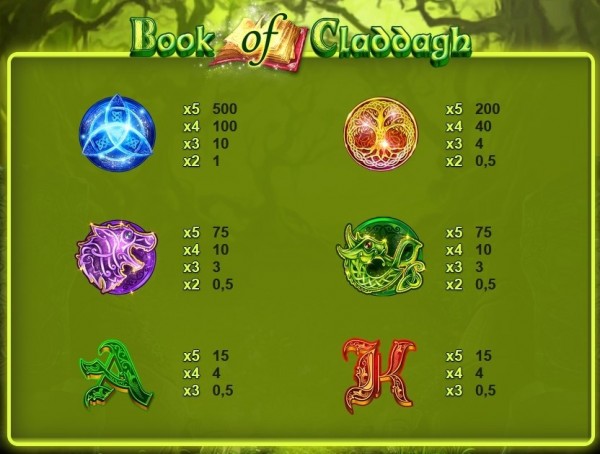 ---