Poltava - Flames of War
A Poltava egy igazán egyedi nyerőgép, már a felülete is eltér a megszokottól. Abban is más a megszokottakhoz képest, hogy fogadási stratégiákat ajánlj fel. Bizonyos számú vesztes kör után, a kiválasztott stratégia szerint növeli a tétet. Ez nem kötelező opció, tehát a megszokott módon is játszhatunk!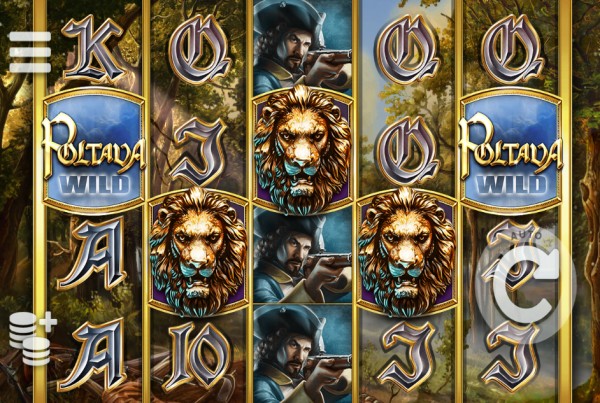 Játék menete
A tét meghatározásához a játék bal alsó részére kell húzni az egeret, ekkor egy érmeoszlop jelenik meg, amire rá kell kattintani. A felugró ablakban össztétet tudunk változtatni, 20 centtől egészen akár 100 dollárig is. A tét beállítás után a környíllal indul a játék, amit a jobb alsó sarokban találhatunk. A játék teljesen magyar nyelvű, ha elakadnánk, akkor a bal felső sarokban elérhető egy információs rész, ahol mindent leírnak részletesen.
Extra szimbólumok
Az alap szimbólumokkal az a cél, hogy a bal oldali tárcsától kezdődően, kapjunk belőlük egyformákat. Vannak speciálisak is, melyek extra funkciókat látnak el. A Bonus Lionból háromra van szükség ahhoz, hogy Sticky Wildokat, ingyenes köröket és Flames of War bónuszt kapjunk. A Poltava Wild minden mást helyettesít, egyszóval jokerként funkciónál.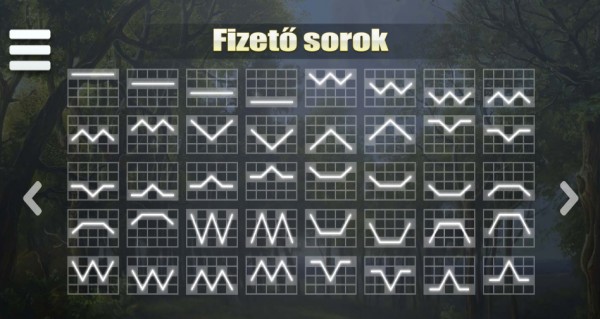 ---
A következő kaszinóknál elérhető a Poltava - Flames of War