Larry the Leprechaun
 Az írek kedvenc koboldja hozhatja el nekünk a szerencsét a Larry the Leprechaun nyerőgépben, ahol egyforma szimbólumok gyűjtése a cél. Ezt úgy kell elérni, hogy a szimbólumok sora összefüggő legyen, és a baloldali tárcsától kezdődjön. Ha ez összejön, akkor a kifizetési táblázat szerint alakul a nyeremény.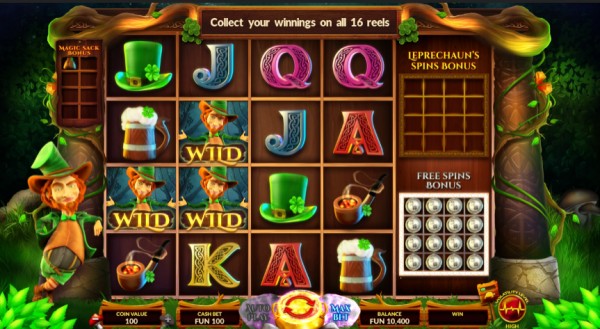 Játék menete
A tét beállítása a Coins value részen történik, ahol olyan összeget kell beállítani, amit egyetlen forgatás során kockáztatni kívánunk. Ezek után jöhet a pörgetés, a tárcsák alatti környíl segítségével. Van automata mód is, ha nagy tételben kívánunk játszani. Jól jöhet ez bónusz kiforgatásánál például. A játékban vannak speciális szimbólumok is, egyedi képeségekkel, ezekről az információs részen olvashatunk bővebben.
Larry, a jokerszimbólum
Az alap szimbólumokon kívül tehát vannak speciálisak is, ilyen például a wild. Ez minden mást helyettesít, kivéve speciális társait, szóval olyan mint a joker a kártyában. A wild önmagában is nyerő szimbólum, meglehetősen nagy nyereményt lehet elérni vele.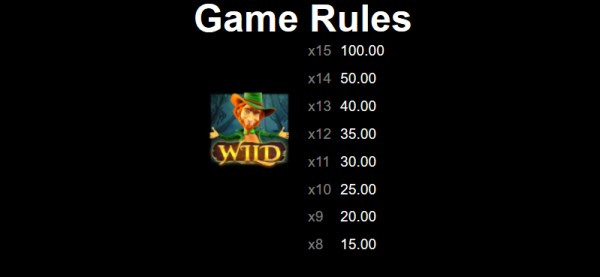 ---
A következő kaszinóknál elérhető a Larry the Leprechaun