Rick and Morty
A népszerű rajzfilmsorozat is megjelent a játékgépek világában, 117 649 nyerővonallal, amik 6 forgó tárcsán vannak. Ezekre kell egyforma szimbólumokat kiforgatni, a nyeremény elérése érdekében. Ha ez megvan, akkora a kifizetési táblázat szerint alakul a játékkör során elért profit.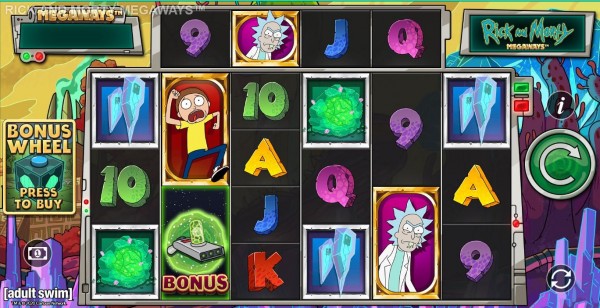 Játék menete
A tárcsák mellett bal oldalon található egydollárosra kattintva állíthatjuk be a forgatás során kockáztatott tétet. Egy felugró ablakban jelennek meg tétek, ezek közül kell kiválasztani a számunkra megfelelőt. Vannak centes tételek, de akár eurós összeg mellett is dönthetünk, attól függően, hogy a számlánkon lévő egyenleg mit enged számunkra.
Speciális alakzat
A játék során egyforma szimbólumok gyűjtése a célunk, ha ez összejön egy nyerővonalra, akkor kifizetésnek örülhetünk. Vannak speciális szimbólumok is a játékban, ezek egyedi képességük révén kiemelkednek az átlagosok közül. Ilyen a wild, amit hívhatnánk akár jokernek is, hiszen minden mást képes helyettesíteni, kivéve a bonust.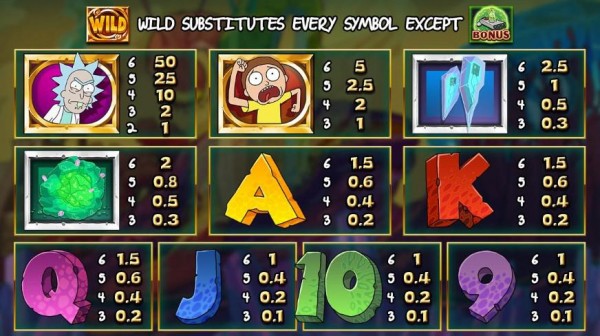 ---