Queen of Wands
A Queen of Wands egy 40 soros és 5 tárcsás nyerőgép, melyben a cél, azonos szimbólumok kiforgatása a nyerővonalak valamelyikére, a baloldali tárcsától kezdődően. Az alap szimbólumokon felül vannak speciálisak, melyek növelik az izgalmakat!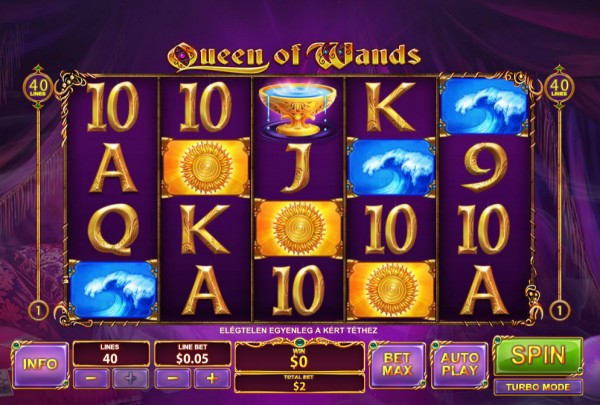 Játék menete
Mindent módosíthatunk a saját igényeink szerint. A nyerővonalak száma 1-től egészen 40-ig növelhető, vagy a tárcsák alatti Lines részen, vagy tárcsák melletti körök le-, és felhúzásával. A Line bettel az egyes sorokra feltett tétet lehet beállítani, ami értelemszerűen szorzódik a sorok számával, és így megkapjuk a teljes tétet. Példa: 10 centes sortétet és 30 nyerővonalat állítunk be, ekkor a teljes tét egy forgatás során 3 dollár lesz.
Speciális szimbólumok
Bármelyik tárcsán előfordulhat a Wild, ami minden mást helyettesít, kivéve a Scattert. Ez utóbbi is egy speciális karakter, a kettes, hármas és négyes tárcsán jelenhet meg. Ingyenes, tehát tét nélküli köröket ad.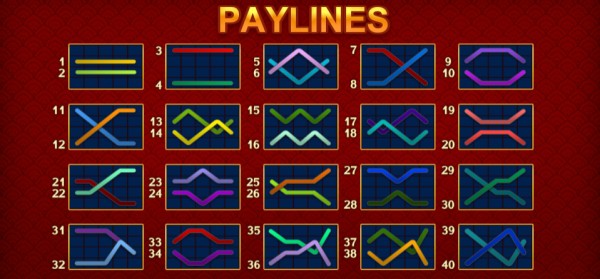 ---
A következő kaszinóknál elérhető a Queen of Wands