Sam on the Beach
A Sam on the Beach játékban 5 forgó tárcsán összesen 243 nyerési mód érhető el, melyek közül mindegyik a baloldali tárcsától kezdődik. Tétsoronként a legnagyobb nyeremény kerül kifizetésre. A kifizetési táblát színesítik speciális szimbólumok, melyekkel akár 500-szoros pénzt is nyerhetünk!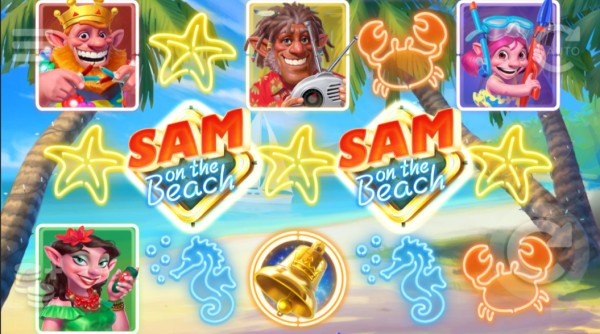 Játék menete
A forgatás előtt a tétet kell beállítani, a bal alsó sarokban található zsetonokra kattintva. Itt előre meghatározott össztétet közül lehet választani, illetve tovább lehet lépni a fogadási stratégiákra. Ennél a nyereség, vagy épp veszteség függvényében automatikusan változik a tét nagysága. A játék indítása a jobb alsó részen lévő környíllal történik.
Speciális szimbólumok
A Sam on the Beach felirat a wild szimbólum, tehát ami minden mást helyettesít. Kivéve speciális társát, a Bellt, ami pedig ingyenes forgatásokat ad, ha legalább három egyformát pörgetünk belőle. A wild a kettes, és négyes tárcsán kerülhet elő.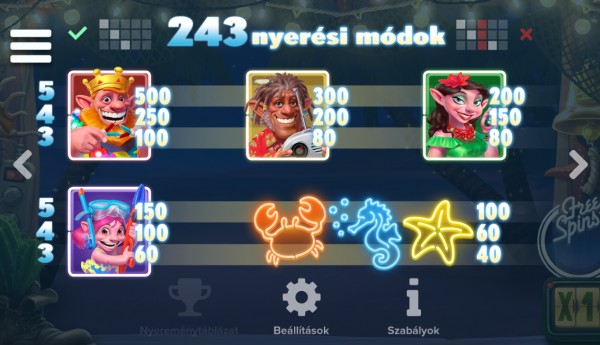 ---
A következő kaszinóknál elérhető a Sam on the Beach