Huangdi - The Yellow Emperor
Szép felülettel rendelkezik a Huangdi - The Yellow Emperor nyerőgép, ami a keleti harcművészetek világából nyerte az ihletet! Szamurájok és kardok is részét képezik a szimbólumoknak, melyekből legalább három egyformára szükség van a kifizetés eléréséhez! A játék 25 nyerővonalas, és egyedi funkciók is megtalálhatóak benne!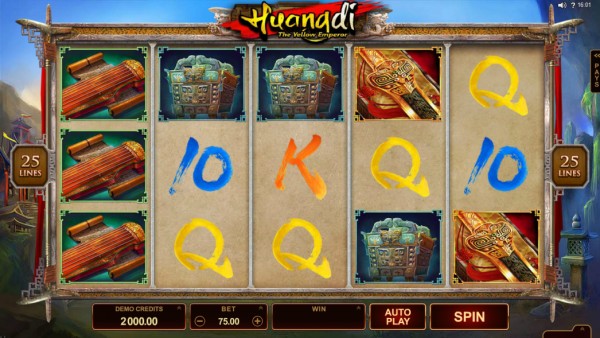 Játék menete
A tét beállításához a Bet mezőt kell haszálni, ami önmagában is módosítható a plusz és mínusz segítségével, de ha felnyitjuk a jobb felső sarkában található nyilakkal, akkor részletesen módosíthatunk mindent. Megadhatjuk az érmék számát, és értéküket is, kialakítva ezzel a számunkra legmegfelelőbb tétet. A játék indítása a környíllal történik!
Scatter és Huangdi
Az alap szimbólumkészleten felül vannak speciáliásak. A scatterből ha legalább hármat kapunk, akkor ingyenes köröket indít el és extra nyereményszorzót adhat! A játék névadója, Huangdi is egyedi képességgel rendelkezik, minden mást tud helyettesíteni, így létrehozva nyerő kombinációkat.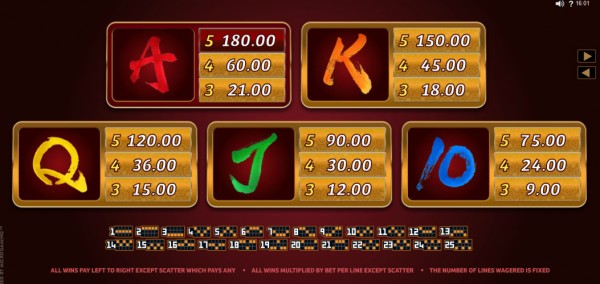 ---
A következő kaszinóknál elérhető a Huangdi - The Yellow Emperor