Book of Halloween
A Book of Halloween nyerőgépben mi más jelenhetne meg, mint egy ijesztő világ! Tökök, ördögi kezek és fortyogó varázsitalok jelennek meg a tárcsákon. Igazán hangulatos játékkal van dolgunk, aminél a cél megszokott: a pörgetés végére kapott azonos szimbólumok esetén kifizetés.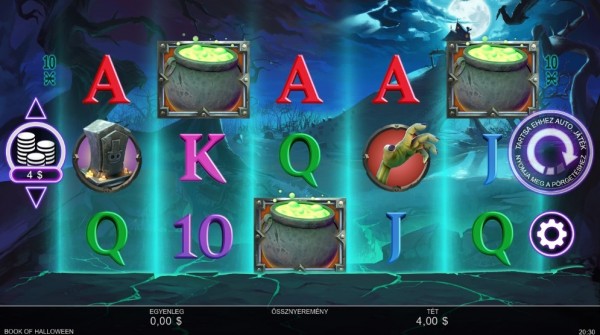 Játék menete
A tét beállítása legyen az első dolgunk, hiszen ez a legfontosabb. Baloldalon a tárcsák mellett a felfelé és lefelé mutató nyilakkal tudunk módosítani az összegen, amit egyetlen játékkör során kockáztatunk. A tét megjelenik a tárcsák alatti kijelző sávban is. Miután kiválasztottuk a nekünk tetsző összeget, bele kell vágni a játékba, a forgatást a jobb oldali környíllal tudjuk megtenni.
Wild szimbólum
Minden szimbólumot helyettesít a wild, ami egy varázskönyv a játékban. Egyedül a free spins funkcióban lévő kiterjesztett szimbólumot nem tudja pótolni, miután a szimbólum kiterjesztésre került. Bármelyik tárcsán megjelenhet, nem csak az alapjátékban, hanem az ingyenes körök alatt is.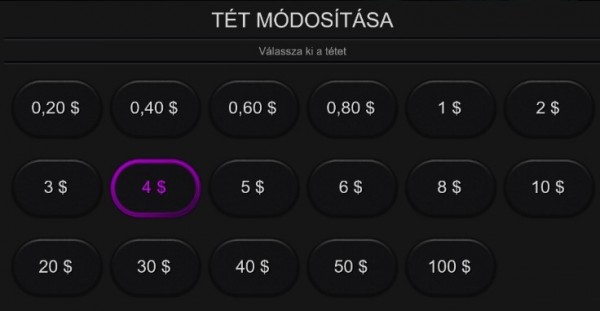 ---