Relic Hunters and the Book of Faith
A Relic Hunters egy öt tárcsás, húsz nyerővonalas játékgép, melyben azonos szimbólumok gyűjtése a cél. Balról jobbra kell haladniuk a kifizetést érő kombinációknak, és összefüggőnek is kell lenniük. A hangulatra nem lehet panasz, kincskereső stílust áraszt a játék.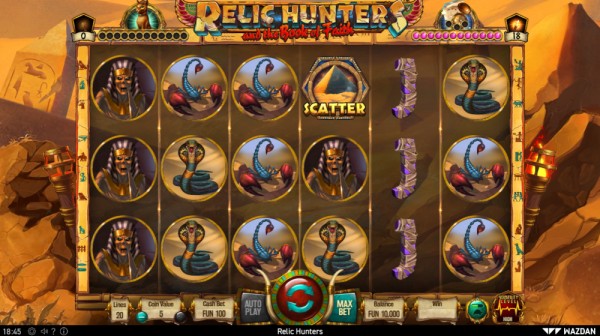 Játék menete
A nyerősorok száma nem változtatható, mindig 20 aktív vonallal játszunk. Érdemes a tétet meghatározni, mielőtt belevágunk a játékba, hiszen pillanatok alatt lefut egy-egy pörgetés, és gyorsan elszórhatjuk a pénzünket. A Coin Value részen tudjuk módosítani a tétet, a teljes tét pedig a Cash Bet részen látható. A játék a tárcsák alatti környíllal kezdhető meg.
Scatter szimbólum
Az alap szimbólumokon felül vannak speciálisak is, ilyen például a scatter. Ez egy olyan jel a játékban, mely a hármas, négyes, ötös és hatos tárcsán jelenik meg, és ingyenes pörgetéseket aktivál. Ha legalább hármat kapunk belőle, akkor 10 tét nélküli játékkör lesz a jutalom.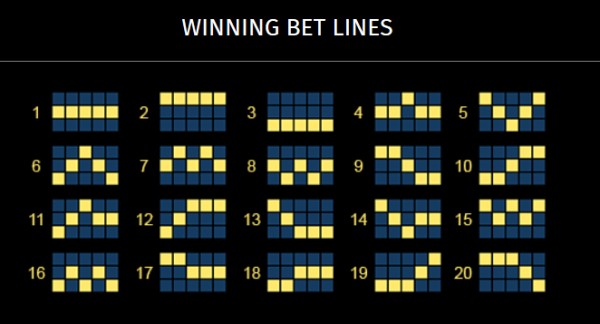 ---
A következő kaszinóknál elérhető a Relic Hunters and the Book of Faith