Szerezz naponta Arany Zsetonokat 10 euró értékben
Forgass meg a William Hill Élő Kaszinó részlegén legalább 200 eurót Quantum Roulette játékon és 10 euró összértékű Arany Zsetonokban részesülhetsz.
Az ajánlat május 20. és 31. között érhető el.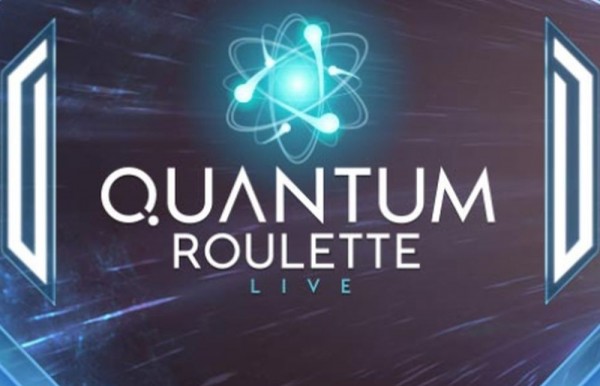 Így működik:
Regisztrálj a William Hill Kaszinóba!
Játssz legalább 200€ értékben a Quantum Roulette játékon.
Az Arany Zsetonokat ugyancsak a Quantum Roulette játékon használhatod fel.
Egyenként minden zseton értéke 1€.
A zsetonok jóváírásuk időpontjától kezdődően 12 órán keresztül érvényesek és felhasználhatóak.

18+ Részvételi feltételek érvényesek. BeGambleAware.org | Játssz felelősséggel! BeGambleAware.org
Felhasználási feltételek (angolul)
How does the Promotion work?
To qualify for this Promotion you need to opt in and meet the wagering requirements from your Real Money Balance, during the Promotion Period. You will then receive the Bonus to use as stated in the 'Things you should know section'.
For customers wagering using funds other than GBP (£), where reference is made in these Promotion Terms to an amount in GBP (£), the equivalent amount in the currency you are using shall apply.
What Wagering Requirements and Stake Contributions apply to this Promotion?
This Promotion is subject to a minimum Wagering Requirement as set out in the 'Things you should know' section of this Promotion.
Each time you place a wager on a Promotion Game(s), the amount of the stake will be deducted from the Wagering Requirement.
The Wagering Requirement for a Bonus will apply from the moment the Bonus is added to your Bonus Balance and must be met within the Bonus Period for that Bonus, otherwise the Bonus Funds will be cancelled from your Account.
A separate Wagering Requirement applies to each Bonus you receive under this Promotion.
Where you have opted in to more than one Promotion at any one time, the Wagering Requirements will be met from the Promotions in the order that you opted in to them and stakes and winnings will be applied in the same order.
Depending on the category of the Promotion Game Types, the Stake Contribution towards the Wagering Requirement may vary as set out below:
| | |
| --- | --- |
| Promotion Game types | Stake Contribution |
| Quantum Roulette | 100% |
| Excluded Games | 0% |
Excluded Games
The following games set out below are excluded from this promotion:
All other games
How does your Bonus / Bonus Funds contribute to wagers you place in Promotion-play?
When you place a wager on any of the Promotion Game(s), your stake will be taken from your Account in the following order of priority:
a) first, from your Real Money Balance; and
b) then, if your stake exceeds the value of your Real Money Balance, the remaining stake in excess of your Real Money Balance will be taken from your Bonus Balance.
How are winnings from successful wagers allocated to your Bonus Funds?
When you place a successful wager, your winnings will be split between your Real Money Balance and Bonus Balance in proportion to the percentage of the stake contributed from your Real Money Balance and Bonus Balance, respectively.
Where you have a number of different promotions active on your Account, stakes and winnings (and contributions towards any Wagering Requirements) will be applied to the promotion you first chose to participate in (until that promotion ends or expires).
How do you withdraw your Bonus Funds?
Once the amount you have wagered meets or exceeds the Wagering Requirement, the Promotion will automatically end and your Bonus Funds (subject to any Maximum Redeemable amount of Bonus Funds specified in the 'Things you should know') will be transferred to your Real Money Balance.
How do you cancel the Promotion?
You may cancel a Promotion at any time by:
a) contacting our Customer Services team details of which are on the "Help" page on the Website; or
b) Opting to withdraw your Real Money Balance, selecting a payment method and inserting the amount of funds you wish to withdraw. You will only be able to withdraw the balance of funds from your Real Money Balance.
c) On cancellation if you have used all of the Bonus credited to your Account all winnings will remain in your Main Balance. If you have not used all of your Bonus this, and any potential winnings, will be cancelled from your Account.
Promotional Play Restrictions
We offer Bonuses and promotions to enhance your enjoyment of our games and wagering. We expect you to participate in all Bonuses and promotions fairly. We consider certain types of play to be unfair and in breach of these Promotion Terms. These include:
a) using minimal risk wagering patterns (e.g. low risk wagering, zero risk wagering or equal betting patterns);
b) using Irregular Betting Patterns (e.g. placing single bets equal to or in excess of 30% or more of the value of the bonus credited to their Account, until wagering requirements have been met);
c) sharing personalised promotional offers or Bonuses (i.e. promotions or Bonuses which are available to specific customers only) received by you with others who were not the intended recipient. This includes accessing promotions or Bonuses forwarded to you by others when you were not the intended recipient;
d) concealing your country of residence to access a promotion or Bonus that is not available in your country of residence;
e) colluding with other customers to take advantage of promotions or Bonuses; or
f) using more than one account per person, per household or per IP address.
Where you are in breach of any Promotional Play Restriction, we may be entitled to cancel any Bonuses or promotions applied to your Account, reclaim any Bonus element of such offers and either settle bets at the correct odds, void any free bets or bets funded by a Bonus, or remove any subsequent winnings relating to any Bonus.
General Promotion Terms
Notwithstanding anything else contained in these Promotion Terms, you may withdraw any funds in your Real Money Balance at any time except where we are required to withhold such funds to comply with our legal or regulatory obligations.
You may not participate in the Promotion if you have previously been excluded by WHG International Limited from participating in promotions or any gaming or wagering on the Website.
WHG International Limited has the right to refuse or withhold payment of any winnings from a Bonus if funds you deposited into your Real Money Balance (including any sums you have wagered) are cancelled or denied by any payment service.
WHG International Limited reserves the right to amend or cancel this Promotion or amend these Promotion Terms:
a) without notice if it is required by any legal or regulatory change; or
b) for any other reason by giving you advance notice in advance of the change for example, where there is a malfunction of the software or systems we use to provide the Website and/or the Promotion or if there is manifest error in the Promotion and/or the Promotion Terms. We may also, at our discretion, offer an equivalent prize, Bonus or free bet to the one referred to in any Promotion.
In addition to these Promotion Terms, your use of the Website and your participation in any gaming or wagering is governed by WHG International Limited general terms and conditions for use of the Website which are available on the footer menu of the website (Terms & Conditions). You must read and understand the General Terms and these Promotion Terms before taking part in this Promotion. In the case of any discrepancy between these Promotion Terms and the General Terms, these Promotion Terms take precedence.
These Promotion Terms shall be governed by and construed in accordance with the laws of England. The courts of England and Wales shall have non-exclusive jurisdiction.
This Promotion is promoted, operated and hosted at the Website by WHG (International) Limited.
For assistance on terminology, please refer to our FAQs from within the Help section of the website.
---
Írta: Kaszinó hírek
Megtekintve 262 alkalommal