McGgregor - Khabib UFC meccsre is szól a Roulette Fan ajánlat!
Játssz a Betfairnél 25€ értékben október 6.-án annak az UFC harcosnak kijelölt élő rulett asztalán, amelyik szerinted nyeri az összecsapást és 10.000€-ból veheted ki részed.
Ne feledd az ajánlat kijelölt focimeccseit sem, amelyeken 5.000€-ból részesülhetsz, amennyiben a nyertes csapatok asztalán játszottál 25€ értékben.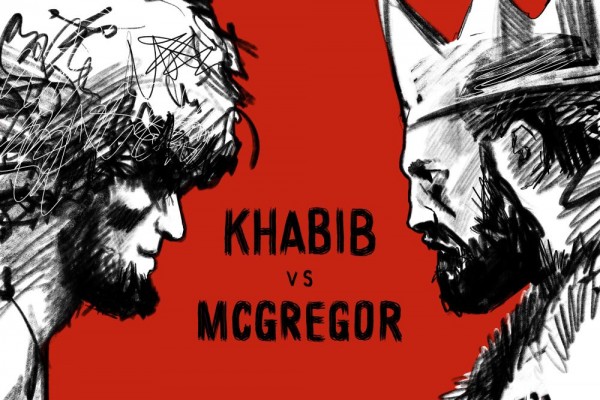 Conor McGregor - Khabib Nurmagomedov (Fotó: Mike Trukhachev / Shutterstock.com)
Hogyan működik?
Regisztrálj a Betfairnél!
Játssz 25€ értékben a Conor McGregor - Khabib Nurmagomedov

UFC összecsapást nyerő játékos élő rulett asztalán.

A nyerő asztalt választók között egyenlően osztódik a 10.000€-s nyereményalap.
A készpénz nyereményeket 48 órán belül írják jóvá.
18+ Részvételi feltételek érvényesek. BeGambleAware.org | Játssz felelősséggel! BeGambleAware.org
Részvételi feltételek (angolul)
How & when can I play?
The promotion will begin 2 hours before the kick-off time of the below Champion's League matches:
- 3rd October Napoli v Liverpool 20:00
- 23rd October Manchester United v Juventus 20:00
For 2 hours prior to kick-off and during the above match times, our two Casino Live branded Roulette tables will be assigned to one of the playing teams. Wager £25 on the table of the team you think will win the match before the end of the match and all players who have wagered £25 on the table of the winning team will split a £5000 prize pool equally. Check the promotion page on match day to find out which table is which for that match.
In the event of a draw, the prize pool will be split equally between all qualifying players.
The winning team is defined as the outright winner of the match after full time plus any extra time and penalties where these take place.
In addition, the promotion will run on Saturday the 6th of October from 15:00 – 21:00 with an enhanced £10,000 prize pool for the Macgregor v Khabib UFC match.
All times are UK time.
Who can take part?
This promotion is open to all Betfair customers.
What's up for grabs?
A share of a £5000 prize pool. The prize will be paid as cash.
When will I get my prize?
We will pay the prize as soon as possible after the match ends. All prizes will be paid within a maximum of 48 hours. Once the host has confirmed that your prize has been paid, simply open any Casino game and accept your prize from the in game pop-up message.
Other boring but essential stuff:
This promotion is limited to one account per customer. To ensure that the promotion is limited to one per customer, we only permit one customer to participate from each household address, IP Address, email address, telephone number, payment account number (e.g. debit or credit card), and shared computer, e.g. public library or workplace.
If a player is ineligible, or if a player is found to have multiple accounts, we reserve the right to withhold payment of the prize/bonus and any pending winnings generated from play using bonus funds.
We reserve the right to change or discontinue this promotion at any time for any reason whatsoever without notice to the players.
---
Írta: Kaszinó hírek
Megtekintve 490 alkalommal