1.000€-s foci kvíz minden nap a Betfairnél!
Tedd próbára focitudásod a Betfairnél naponta a világbajnokság ideje alatt és részesülj az 500€-s és 1.000€-s nyereményalapokból.
A mindennnapos kvíz mellett, 15 perccel minden világbajnoksági mérkőzés előtt új kvíz indul.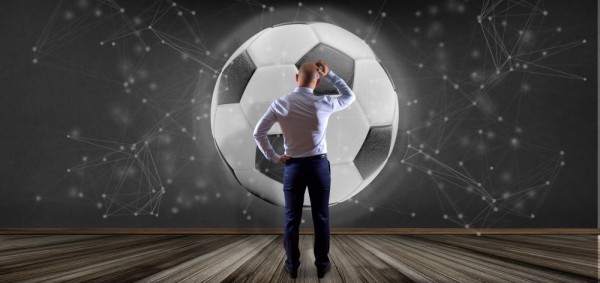 Hogyan vehetsz részt?
Regisztrálj a Betfairre!
A kaszinó részleg promóciós oldalán lesznek elérhetőek a kvízek.
5 perccel a kvízek kezdetének megjelölt időpontja előtt a játékok indíthatóak lesznek.
A részvétel ingyenes és nem szükséges, hogy számládon pénz legyen.
Minden kvíz időtartama kb. 15 perc.
A kérdésekre a választ 10 másodperc alatt kell megadni, másképp kiesel az adott játékból.
A kérdések között 30 másodperces szünet lesz.
A nyereményalap a helyesen válaszoló játékosok között egyenlően osztódik.
Ha senki nem teljesíti a kvízt helyesen, a nyeremény a következő játék nyereményalapjához tevődik.
A nyereményeket az adott játéktól két munkanapra rá írják jóvá.
18+ Részvételi feltételek érvényesek. | Játssz felelősséggel! BeGambleAware.org
Részvételi feltételek (angolul)
How & when can I play?
The quiz will start at 9pm UK time on the 10-13th June and every World Cup match day. There will be additional quizzes 15 minutes before the kick-off of every World Cup match.
To participate in the quiz, please launch the quiz from the Casino promotions page before the quiz start time. Quiz will be available to launch 5 minutes before the quiz start time. For a full list of match dates and times, please see here. The Game is free of charge and does not require any funds in the player's account.
Who can take part?
This promotion is open to all Betfair customers.
What's up for grabs?
A share of up to £500 prize pool in the regular quiz and a share of a £1,000 prize pool in the 9pm exclusive quiz. Prizes are paid in cash.
How does it work?
1. The quiz consists of a series of increasingly difficult multiple-choice questions, each with three possible answers. Players who answer the question correctly within the 10-second limit move on to the next question, with the remaining players being eliminated from further participation in the Game.
2. For each question players must answer correctly within 10 seconds or they will be eliminated. Eliminated players may continue to watch the Game but will not be entitled to win the prize or answer any additional questions.
3. Questions are asked one by one with approximately a 30-second pause between them. The number of questions for each Game shall be determined by the quiz host at their sole discretion, and communicated to the players prior to the start of the Game.
4. Players who answer all questions correctly split the prize evenly.
5. In case none of players get all answers correct, the prize will be carried over to the next Game, until such time there is an eligible winner(s)
When will I get my prize?
Prizes are credited within 2 working days from the end of the relevant Game. Once the host has confirmed that your prize has been paid, simply open any Casino game and accept your prize from the in game pop-up message.
What else do I need to know?
The answers and questions as well as the sequence in which they appear are provided from an independent third party supplier Alphabet Media Ltd, (Trading As The Question Co) (the "Third Party Supplier"). The Operator does not bear any responsibility, and shall not be liable, for the outcome of the Game as a result of incorrect answers supplied by the Third Party Supplier.
Players can only participate if they answered the first question correctly and remain present for the entire duration of the Game. Following the first question, new players may not participate in the Game. Each Game duration is approximately 15 minutes.
For each Game there is a set prize, which is distributed evenly between players who have answered all questions correctly. Players that are eligible for the prize will receive a personalized message after the end of the Game.
The prize type and amount shall be communicated to the player prior to the start of each game.
The prize may include real money or bonus money or golden chips that is credited to player's account by the Operator. Prizes are credited within 2 business days from the end of the relevant Game. The Operator bears no responsibility whatsoever for any winslosses as a result of prize won by the players.
All prizes will appear in the currency chosen by the Operator at its sole discretion. The winning players will be paid their share of the prize according to the currency of their account in accordance with the exchange rate applicable on the day of payment. The Operator bears no responsibility for any exchange rates or conversion rates.
During the Game players may use the chat option to communicate with other players. The host may see the chat and use it to refer to particular queries in his/her sole discretion.
In case of any technical problems that may affect the regular Game flow, the Game may be postponed or canceled. Technical problems in the middle of the series of questions do not void the game unless stated otherwise during the Game.
The Operator will not be liable for any reason all or any part of the Game is unavailable at any time or for any period. From time to time, the Operator may restrict access to some or all parts of the Game to registered users.
Other boring but essential stuff:
This promotion is limited to one account per customer. To ensure that the promotion is limited to one per customer, we only permit one customer to participate from each household address, IP Address, email address, telephone number, payment account number (e.g. debit or credit card), and shared computer, e.g. public library or workplace.
If a player is ineligible, or if a player is found to have multiple accounts, we reserve the right to withhold payment of the prize/bonus and any pending winnings generated from play using bonus funds.
We reserve the right to change or discontinue this promotion at any time for any reason whatsoever without notice to the players.
---
Írta: Kaszinó hírek
Megtekintve 253 alkalommal