Részesülj 25 000€-ból a Mystery Roulette-n!
Játssz a Betfair Élő Kaszinó részlegén a speciális Mystery Roulette asztalnál, és várd ki a mystery bónusz véletlenszerű aktiválódását, hogy kivehesd részed a 25 000€-s nyereméyalapból.
Az ajánlat február 1. és 8. között zajlik.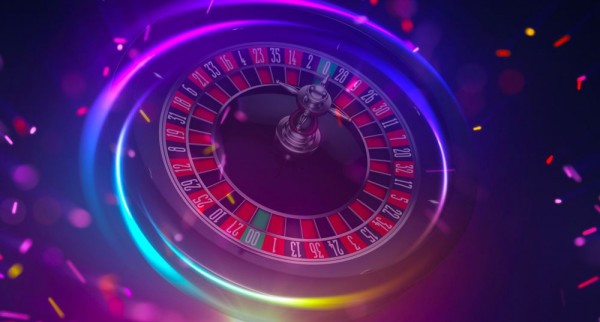 Hogyan vehetsz részt?
Regisztrálj a Betfair Kaszinóba!
Játssz a Mystery Roulette

asztalnál a kijelölt promóciós órákban.

Naponta tíz alaklommal aktiválódik véletlenszerűen a bónusz.
A nyereményeket 48 órán belül írják jóvá.

18+ Részvételi feltételek érvényesek. | Játssz felelősséggel! BeGambleAware.org
Részvételi feltételek (angolul)
Who can take part?
Available to eligible Betfair customers.
How & when can I qualify?
The promotion will run from 1st February 2019 - 8th February 2019.
Available to all customers who will play on our special Mystery Roulette table during the Promotion Period during the Promotion Hours, as defined below.
During the specified days and hours in the promotion period, players have a chance to win a share of a £25,000 prize pool by playing on the Mystery Roulette table.
During the promotion period, 20:00 – 01:00 UK time (5 hours) daily the Mystery Bonus will be activated, and you will have a chance to win a share of a total sum of £25,000 during the entire Promotion Period.
To participate, join the Mystery Roulette Live Casino table between 20:00 – 01:00 UK time. The mystery bonus rounds will trigger randomly 10 times during the promotion hours each day and players who have a straight up bet on the RNG generated bonus number will receive an equal share of the prize pot.
What will I receive?
Date | Prize per bonus round:
01/02/2019 | £250
02/02/2019 | £250
03/02/2019 | £250
04/02/2019 | £250
05/02/2019 | £500
06/02/2019 | £500
07/02/2019 | £250
08/02/2019 | £250
When will I get my bonus?
Bonuses will be paid as soon as possible up to a maximum of 48 hours after winning. Bonuses are not subject to any wagering requirement.
What else do I need to know?
If you trigger any other promotional bonus while another is still active, the bonuses will queue in your bonus balance. All your active bonuses will be shown in your Casino balance, however all wagering on eligible games will count towards the requirements of the first bonus you accepted.
Other boring but essential stuff
This promotion is limited to one account per customer. To ensure that the promotion is limited to one per customer, we only permit one customer to participate from each household address, IP Address, email address, telephone number, payment account number (e.g. debit or credit card), and shared computer, e.g. public library or workplace. 
If a player is ineligible, or if a player is found to have multiple accounts, we reserve the right to withhold payment of the prize/bonus and any pending winnings generated from play using bonus funds.
We reserve the right to change or discontinue this promotion at any time for any reason whatsoever without notice to the players. This will not impact any players who have already started wagering under a promotion.
If any term of the promotion is breached, or if there is evidence that a customer is using the promotion to guarantee profits regardless of the outcome (whether individually or as part of a group), we reserve the right to reclaim the bonus element, and any pending winnings from play generated using the bonus funds.
Bonuses are awarded to enhance your enjoyment of our games however we reserve the right to govern how bonuses are used. As such we deem it necessary to restrict certain types of wagering from contributing to the wagering/turnover requirements.
The casino reserves the right to withhold the bonus, and any pending winnings generated from play using bonus funds, if you engage in "irregular play". "Irregular play" includes, but is not limited to, any one or more of the following types of play:
Placing single bets equal to or in excess of 30% of the value of the bonus + deposit before the wagering requirements for that bonus have been met.
EG - You deposit £/€100, accept a £/€100 bonus and place a single bet of £/€60 on any game.
Moving from a low weighted game (25% or less) to a high weighted game (100%) after large wins for the purpose of clearing wagering requirements.
EG - You place at least one bet on any game weighted at 25% or less, win 100% more than your stake and move your original stake and winnings to a game weighted at 100% in order to meet wagering requirements.
Playing equal to or more than 500 auto spins on a Slot machine and/or playing a Slot machine consistently for a period longer than two hours while a bonus is active.
EG - You set any game to run on auto spin for 500 spins while you have an active bonus in your account and/or you play for a period of two hours or more (regardless of how many sessions) while you have an active bonus.
Low risk Roulette bets. ANY bet spread combination on Roulette games covering 25 or more (67%) of the 37 unique number spots on the table.
EG - You bet on Red and Black, You are covering 36 of the 37 possible outcomes, therefore this bet would not count towards any wagering requirements.
Betfair Standard Promotional Terms apply.
---
Írta: Kaszinó hírek
Megtekintve 112 alkalommal